Villas and Vineyards Algarve wedding venues
Algarve rustic villas and vineyards wedding venues
Explore our favored Algarve rustic wedding venues. The Algarve boasts a number of undiscovered beauties with its stunning scenery of luxuriant forests, beaches, cliffs, ocean, and blue skies. A rustic wedding may be held in awe-inspiring surroundings at one of the traditional Portuguese estates, or "quintas," which have expansive gardens, farms, barns, and breathtaking vistas. We will assist you in finding the ideal rustic venue in an incomparable setting, whether you are planning a very exquisite rustic wedding or a very laid-back backyard wedding. Your guests will be amazed!
Beautiful rustic property on one of the Algarve's untouched coastlines. A little distance from...
read more
When getting in touch it is useful to include:
Venues in which you are interested
Specific or approximate dates
Estimated number of guests
Any additional information you believe is relevant
Forms on specific venue webpages can also be used.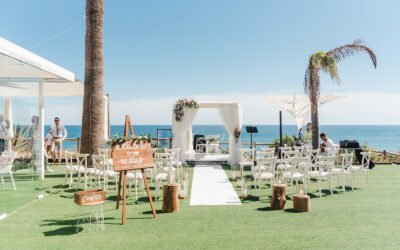 Vau Steakhouse, located on the cliffs of one of the Algarve's most beautiful beaches, is a...
read more