Hotel by the beach in the center of Vilamoura. To enjoy water activities, head to the neighboring marina or step out into the beautiful Vilamoura Beach. A few golf courses, notably the Victoria Clube de Golfe, host of the Portugal Masters, are close by. We can assist you in organizing the ideal event.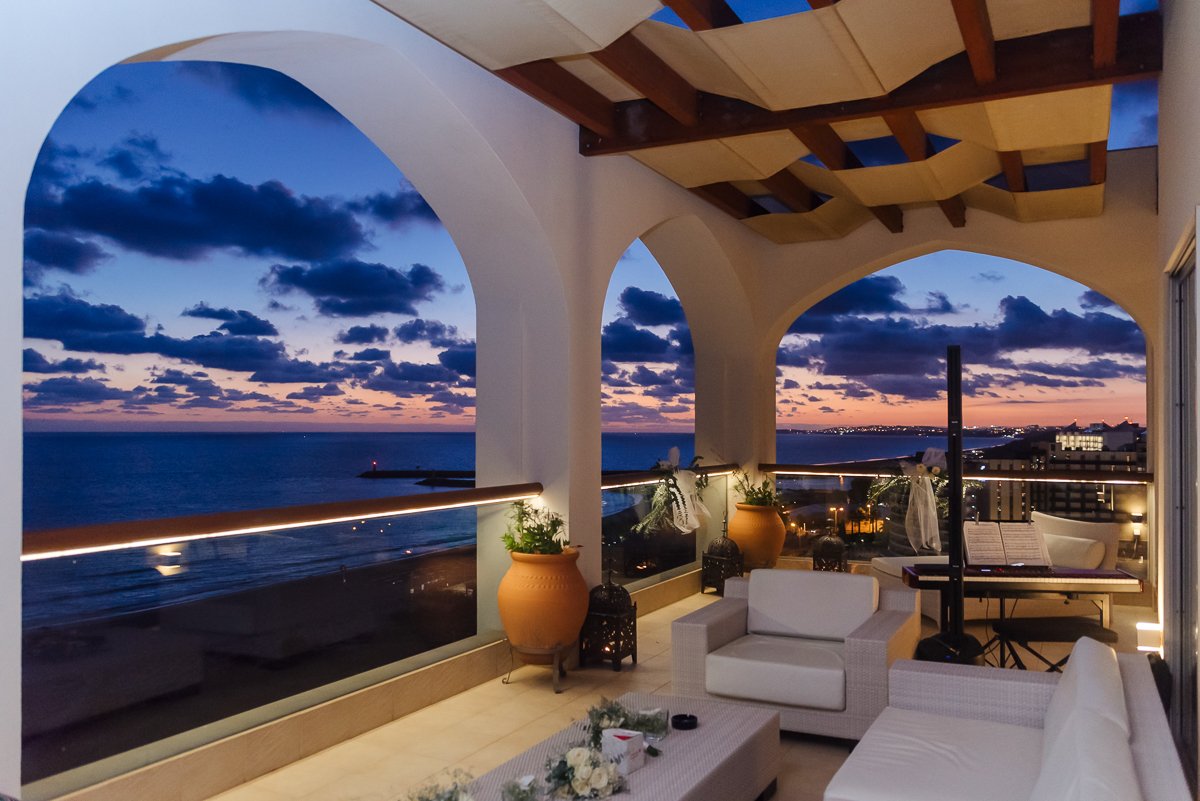 Airport Distance: 23 Km
License Needed: No
Maximum Capacity: 30 to 250 people
Accommodation: hotel rooms
Important: none
Beautiful balcony overlooking the ocean. Bathroom was very cool and bed extremely comfortable. We began the day with a champagne reception outside at 4, canape's were exquisite. This was followed by dinner at 7 in an upstairs covered balcony area. Meal from start to finish was amazing, bruschetta, leek soup, sorbet, chicken, veal (Cooked to perfection) and never ending desert buffet. Bathrooms were extremely clean, staff were friendly and obliging. Great location within easy walking distance to the marina.
Introducing the newest and most spectacular event venue in the Algarve, fit for royalty! Imagine...
read more